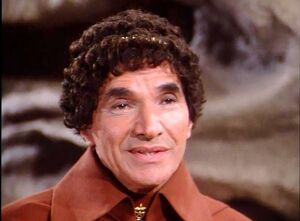 Biography
Edit
Ambassador Aram Duvoe is a Zykarian sent to planet R-4 for a peace conference. Has removable head. Met Wilma at a planetary conference seven years before the events of Journey to Oasis, and fell in love with her.[1] He never married in hopes that he would get together with Wilma someday.[2]
Ad blocker interference detected!
Wikia is a free-to-use site that makes money from advertising. We have a modified experience for viewers using ad blockers

Wikia is not accessible if you've made further modifications. Remove the custom ad blocker rule(s) and the page will load as expected.